Welcome to this page presenting Boisbriand, a city located on the North Shore of Montreal. Pierre F. Legault and Beverly Ann Rowe of the North Shore Real Estate Brokers team are pleased to offer you their professional services to sell or buy a property in this charming municipality located at the foot of the Laurentians.
These professionals know the ins and outs of real estate transactions and the specificities of the real estate market on the North Shore, particularly in Boisbriand.
They'll help you showcase your property and present it in its best light to potential buyers. Take advantage of their experience to find the best purchase offers and sell your property quickly and at the best price. You will save time and money. For a free evaluation of your project, call them :  514.236.6282.
Living in Boisbriand
Located at the gateway to the Laurentides region, Boisbriand is one of the youngest cities in Quebec. Created in 1946, the city of "Sainte-Thérèse-Ouest" saw its name change in that of "Boisbriand" on March 16, 1974. Its population has more than 27,000 residents, especially young families and elders who contributeactively to its dynamism.
Aerial view of Boisbriand – Mille-îles river sector - Google Earth
City of a residential, commercial and industrial nature, its privileged geographical location, at the Carrefour des Autoroutes 13, 15 and 640, gives access to the many businesses and professional services in the region. It is recipient of many distinctions and pioneers in environmental protection. With several nearby schools, many green spaces and accessibility to the banks of the Mille-Îles River, we can understand why Boisbriand has become a sought-after residential destination.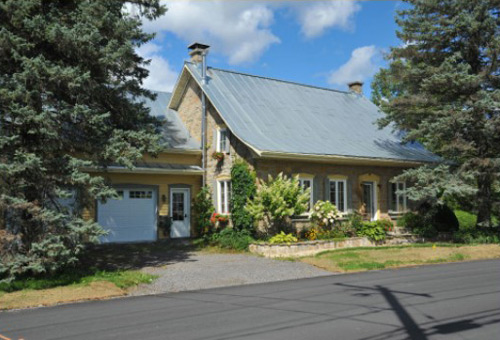 Source : City of Boisbriand
Ancestral housess
There are a dozen ancestral houses, the oldest of which date from the beginning of the 19th century.One of them would have housed a prison from 1837 to 1838.
A document dedicated to ancestral houses in Boisbriand is available on the city website (see the useful links section).
Mille-Îles History and Genealogy Society
Founded in 1939, the History and Genealogy Society of Mille-Îles (SHGMI) is a non-profit organization whose mission is to preserve and highlight the heritage and history of the territory of the old seigneury.
Their office, as well as a museum, were fitted out in the building which once housed the forge of Joseph Filion, in the 1860s. You are invited to the museum to discover artifacts testifying to the daily life of the seigneuries of the time.
Source : SHGMI
Boisbriand Demography
The current population of Boisbriand is 27,000 inhabitants.The spoken languages are: 84% French, 5% English and 11% of other languages. An important hassidic community community lives in the western part of the municipality.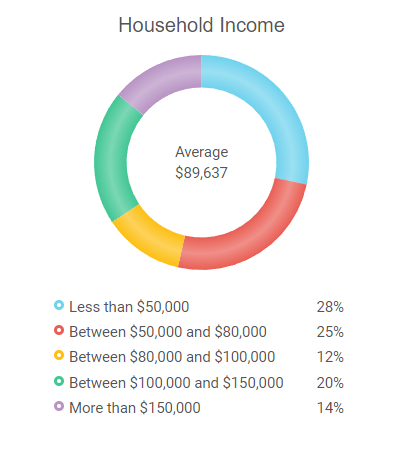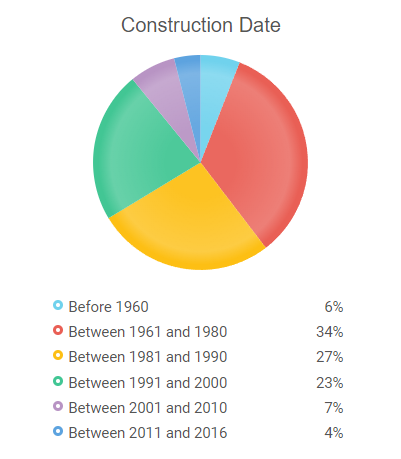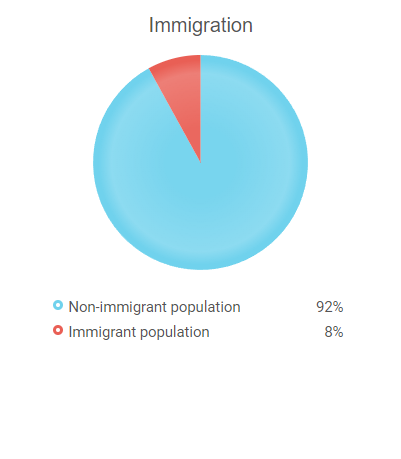 Boisbriand Real estate
Whether it is a house or a condo, the Boisbriand real estate market remains active and competitive despite the high price of residences.This situation is confirmed by the statistics of the last 4 quarters identified by Centris: there has been a significant slowdown in the offer.However, for new registrations, the results of the 2nd quarter of the year 2022 have a significant recovery (+57%).
Regarding the price of single -family houses, it has jumped 20% for all of the last 12 months.During the 2nd quarter, it increased by 28% with a median price of $ 550,000.
Source : Centris
Source : TVA News via YTB Cumulo Nimbus
Forestia real estate project
The largest real estate project in Quebec history has been under development since 2021 in Boisbriand. Forestia The neighborhood, an investment of $ 1.25 billion, will include 5,000 housing units and promises to be a living space inspired by nature with its 27 hectares of natural spaces. The site is located south of Highway 640 and east of the highway 13. It is adjacent to the already developed sectors of the city of Boisbriand.
With this project, Boisbriand promises to become the capital of urban organic farming. In addition, a recreational and leisure center, which will include community animation, will be part of the real estate project. The construction of Forestia is expected to get out of a period of seven years. There is no doubt that this project will become an important source for the real estate resale market.

Source : Québec panorama
Tourist attractions of Boisbriand
Boisbriand's nature interpretation center
Natural conservation wood of around 42,500 m2, located on rue de Chavigny, on the edge of the Mille-Îles River.
Accessible every day, from 7 a.m. to 9 p.m.
Services
More than a kilometer of walking trails surrounded by nature
News panels on wildlife, flora, heritage and the passage of the tornado in July 2009
Four observation belvederes on the river
Two thematic gardens: the bird garden and the butterfly garden
Nine works of art integrated into the park
Cross poets: six poetic works renewed each year
Circuit of seven exercise stations for all ages
Access ramps for people with reduced mobility
Boarding dock
Picnic area
Free parking
Botanical chronicles
The center of interpretation of the nature of Boisbriand contains a rich diversity of floral species.Discover their characteristics thanks to botanical chronicles.
With this project, Boisbriand promises to become the capital of urban organic farming. In addition, a recreational and leisure center, which will include community animation, will be part of the real estate project. The construction of Forestia is expected to get out of a period of seven years. There is no doubt that this project will become an important source for the real estate resale market.
Immersia
Offers escape game scenarios that will make you go through the whole range of emotions. A challenge that will put your brain at work and which at the same time will amaze you with the unique atmosphere of the scenarios as well as the realism of the decor. Live a unique experience in an old hotel, an abandoned circus or even a slightly shady research institute ...Visit the website
The Little Théâtre du Nord
Created and produces unprecedented theater while developing theatrical activity in Les Basses-Laurentides (public readings, dramaturgical competitions, workshops, authors' courses, etc.). Their mandate consists in ordering texts to Quebec authors and promoting the emergence of succession creators.Winner of several honorary prizes for the quality of its productions.
Action Directe
Since 1998, the Direct Action Amusement Center has been a must with families, a single climbing center on the Montreal North Shore, located at the corner of the 640 and the 15. New !!
We have the honor to present you the very first full Ninja Warrior style course in Quebec! You want to organize an unforgettable child party, we have 4 thematic private parties and 2 activities as sporty and tripping. You want your child to discover sports that will allow him to develop self-confidence, damage and camaraderie, all in a safe environment, so register him in a climbing or Ninja Warrior class.Your children are climbing everywhere, it's room for you.
Source : Action Directe
Le Crux
Block climbing center and tracks with a complete multifunction tray. Block escalation: an area of more than 5,000 ft2 where the climb is practiced without ropes or harnesses. Very safe, you are never more than a few meters from the quilted soil. Way climbing: an area of 16,000 ft2 to practice the climbing of first rope, in a reel and speed climbing. Their self-assuring is perfect for learning sport. Training space: a specific training space for climbing as well as a 3000 fs formatting area.
Marie Kadé Cheese Factory
Factory that makes Mediterranean specialty cheeses. It is a family business that has been operating this factory for over 30 years. They produce a wide variety of cheeses, natural yogurt and stirred yogurt. The cheese dairy has started its activities with artisanal production, but has managed to modernize over the years while preserving its authenticity.
The blue road
Known under the Maritime Trail of the St. Lawrence, it is a navigable route designed for small low-water boats, especially sea kayak. It is a network offering to water, stopsEmergency, rest areas, accommodation and food services as well as rustic and commercial campsites.
Rachel Thadal gallery |Free
Discover this extraordinary gallery managed by an intelligent and refined gallery owner. It allows talented artists to publicize their beautiful works.
Texts inspired by or taken from
City of Boisbriand
Boisbriand - Wikipedia
Quebec-Getaways - Boisbriand
Basses-Laurentides - Boisbriand