Pierre F. Legault
After graduating from Concordia University in Communication studies, Pierre has gained a solid understanding in the mechanisms of marketing and advertising by heading major accounts for the 3rd largest advertising and marketing agency in the world. Pierre then decided to switch gears and bring his passion and experience to Real Estate. As of 2002, in his first year, Pierre was awarded "The Rooky of the year" award. Since then, he has consistently been ranked in the top 1% of agents in the province of Quebec.
In 2006, Pierre joined forces with Beverly. They are an avant-garde team for having built a business where many facets have been systemized by using technology. They are able to generate hundreds of potential buyers and sellers and convert them into satisfied customers. Their combined years of experience in the industry, knowledge and use of leading-edge technology can assist you in achieving your goals; either for residential, commercial or investment opportunities.
The team also offers unique and tailored Guarantees that will not be found elsewhere, which in turn, can help you make a smooth transition from one property to another. Or ask them about their 'VIP Marketing Action Plan' and learn how their Real Estate strategies can give your property the heads up in the Market place. They pride themselves on pro-activity, they do not wait for buyers to come to them; they actively seek them out.
Pierre has also been doing public speaking on Real Estate. He has been a guest speaker in Broker trade shows, seminars, radio talk shows, You tube shorts, and has been quoted several times in national and local newspapers.
Beverly Ann Rowe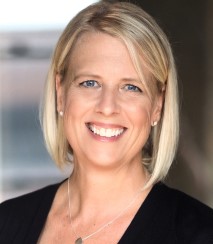 Beverly is a Chartered Real Estate broker. She is also a graduate from Concordia University in Communication studies. She began by working in direct marketing, and then moved on to host and produce Television shows in Toronto for TVO. After a few years, she decided to come back to her home town and work in the news room of TQS. Her love of TV production then led her to work as a producer for a major advertising company in Montreal. In 2006, she decided to join forces with Pierre and make the leap into Real Estate and set up the 'Équipe Pierre et Beverly' team.
She has a passion for buyers and a knack at finding their perfect 'fit'. Her interpersonal and negotiating skills make her an excellent asset for buyers. Her clients appreciate her dedication and professionalism of her work. And being a Chartered Real Estate broker gives her an advantage of knowledge and experience over other brokers. Beverly also oversees client services and all administrative functions of the business.